Blessed Bakanja AMECEA College (BBAC)
The College was established in August 1998. It is a Regional theology Seminary cum house of formation for seminarians drawn from the eight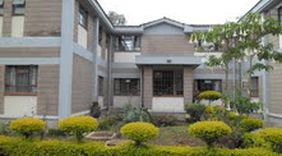 AMECEA Countries. All the seminarians study Theology at the Catholic University of Eastern Africa (CUEA) with the intention of becoming Diocesan Priests.
The major objective is to form true African and Catholic priests after the model of our Lord
Jesus Christ, who is Teacher, Priest and Shepherd. This College was canonically erected as the major Inter-Regional Theological Seminary.