AMECEA Pastoral Department
The department was established in 1994, its purpose is: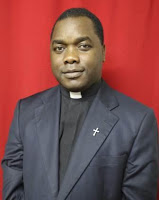 i)  To offer inspiration and support to pastoral departments of AMECEA churches.
ii) To facilitate the exchange of ideas, research, efforts, pastoral experiences and initiatives with sister churches.
iii)  To identify pastoral problems and propose relevant pastoral strategies and policies. This is achieved through visits, meetings, seminars and publications.
 The Pastoral Department is headed by Rev. Fr. Emmanuel Chimombo from Mayaka Parish in the Diocese of Zomba, Malawi.
Since the last plenary in Dar es Salaam 2002, the Bishops incorporated the following three desks under the Pastoral Department.
 1. APOSTOLATE TO THE NOMADS OF AMECEA (ANA)
Established in 1976, it aims at evangelizing to the pastoralist people, nomadic or semi-nomadic. It is a particularly demanding task because of their unique way of life, social organization, culture in general and of their traditional religion in particular. It deserves therefore a particular attention from the local churches. ANA's office of the AMECEA has been an expression of this attention to the church in East Africa.
 2. COUNCIL OF THE LAITY FOR EASTERN AFRICA
This desk is in charge of COLEA (Council of the Laity for Eastern Africa) re-established in 1997. Its aim is:
i)  To assist and encourage the laity to understand and fulfill their evangelizing mission.
ii) To promote dialogue between the laity and Bishops, priests and religious in order to build up the church as a family.
iii) To foster human and Christian formation and technical training of the laity.
iv) To encourage the exchange of information/experiences among the AMECEA laity.